Our First Lady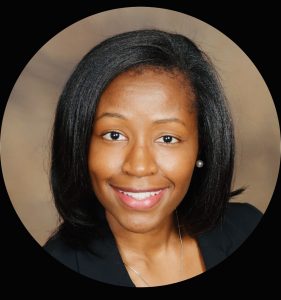 Dr. Crystal Joi Grosvenor was born in Clarkesville, TN to Colonel Brenda and Lieutenant Colonel Jerry Forman.
She graduated magna cum laude from the University of Georgia with a degree in Exercise Science. Later, she received her Master's in Health Administration from Rosalind Franklin University in North Chicago, IL, and her Medical Degree from the Chicago Medical School.
She completed her Internal Medicine residency at Brooke Army Medical Center in San Antonio, TX and was selected to serve as Chief Resident upon completion of her training in 2021.
Dr. Grosvenor has received several awards and honors including two Meritorious Service Medals, and was inducted into the Gold Humanism Honor Society which is a community  of medical students, physicians and medical leaders who have been selected by their peers for exemplary and compassionate care.
In 2018, Dr. Grosvenor was commissioned into the United States Army and is currently practicing as a General Internist at Darnall Army Medical Center at Fort Cavazos, TX.
Dr. Grosvenor serves as an assistant professor of medicine at the Uniformed Services University of Health Sciences and has presented at numerous medical conferences.
She is a proud member of Alpha Kappa Alpha Sorority Inc.
When not working, she enjoys reading, exercising, and mentoring young women. As a woman of prayer and devotion  she realizes that all glory goes to God for the great things that He has done and will continue to do.
Her favorite scripture is  Proverbs 3:5-6 and her favorite hymn is "It is well with my soul."