Our Pastor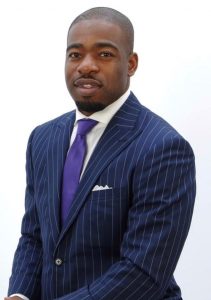 (La-Ron Grove-nor) was born in Manchester England. He attended the Hulme Grammar School for Boys in Oldham, England.
He has been preaching since the age of 9. God has used him to preach across the UK, USA, Kenya, Barbados, Jamaica, Bahamas, Canada, Trinidad and Bermuda. A graduate of Oakwood University, he has served as President's Ambassador and Chaplain's Assistant and he is the recipient of the C.D. Brooks Evangelism award. In 2014, he completed his Master's degree at Andrews University and is in pursuit of his Ph.D.
Pastor Grosvenor is a proud member of the Alpha Phi Alpha Fraternity, Inc., as well as the National Action Network. Pastor Grosvenor has contributed to several books and articles. For three years Pastor Grosvenor served as the eighth Pastor of Temple Gate Church in Selma, AL, where spiritual and numerical growth took place. Prior to becoming the Pastor of the Alpha Church, Pastor Grosvenor pastored for 4 years in Alabama.
Pastor Grosvenor has a passion for counseling and seeing all people reach their full potential through Christ.